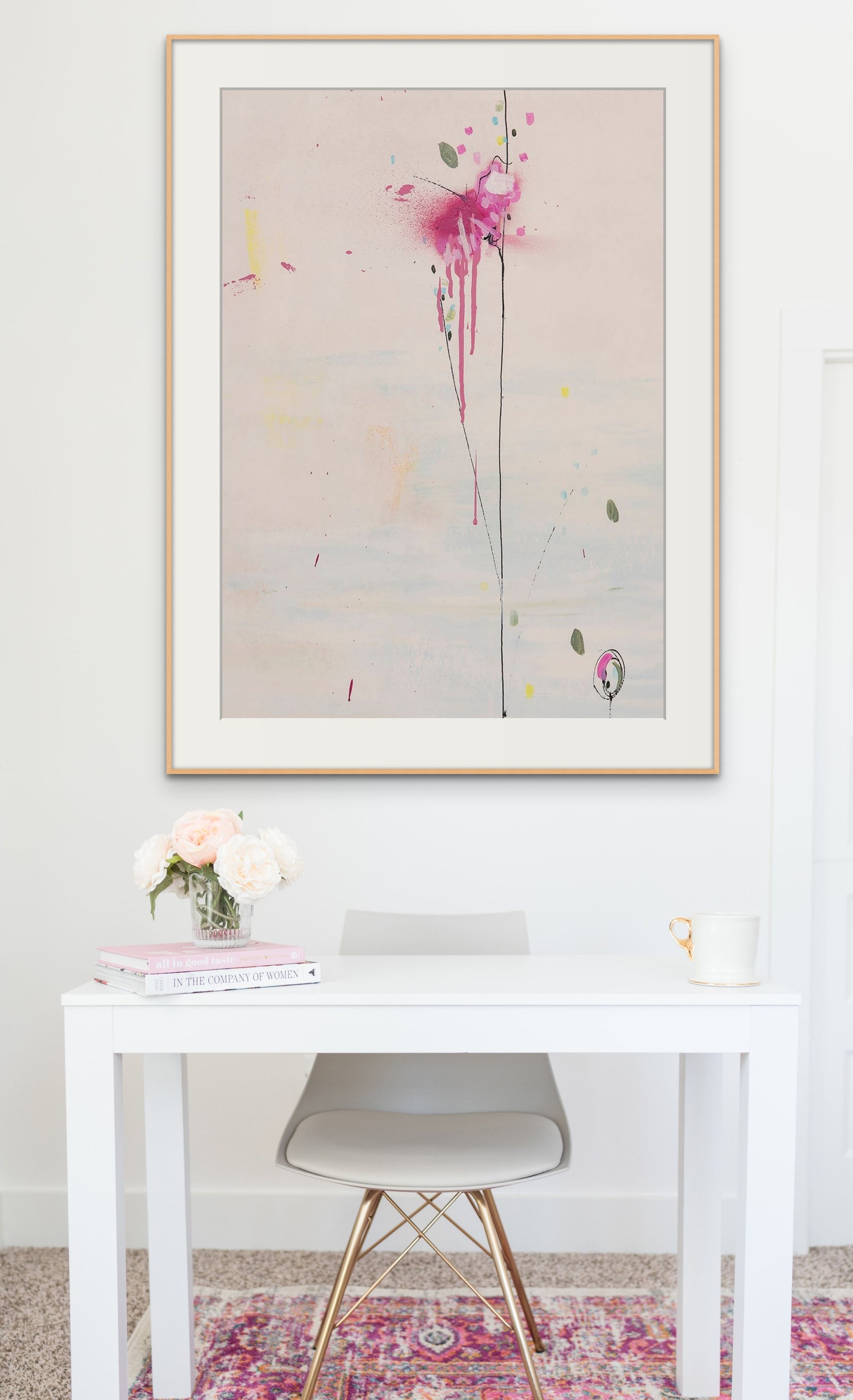 complimentary wedding and gift list
A simple way to buy artwork for a special occasion
Find out more
It's is so beautiful and even better than I expected, in real life, thank you so so much

We're so delighted with the painting we commissioned from you.  The beautiful colours and flower structures have brought this area of our living space to life and created a wonderful focal point for all to enjoy.  It's great to have such a unique piece of art in our own home

We're so pleased with our art from Emma.  It's unique, bold and has transformed our dining area wall in to a conversation point

Thank you Emma, your work is so fantastic and I feel very lucky to now have one or your paintings up in my home.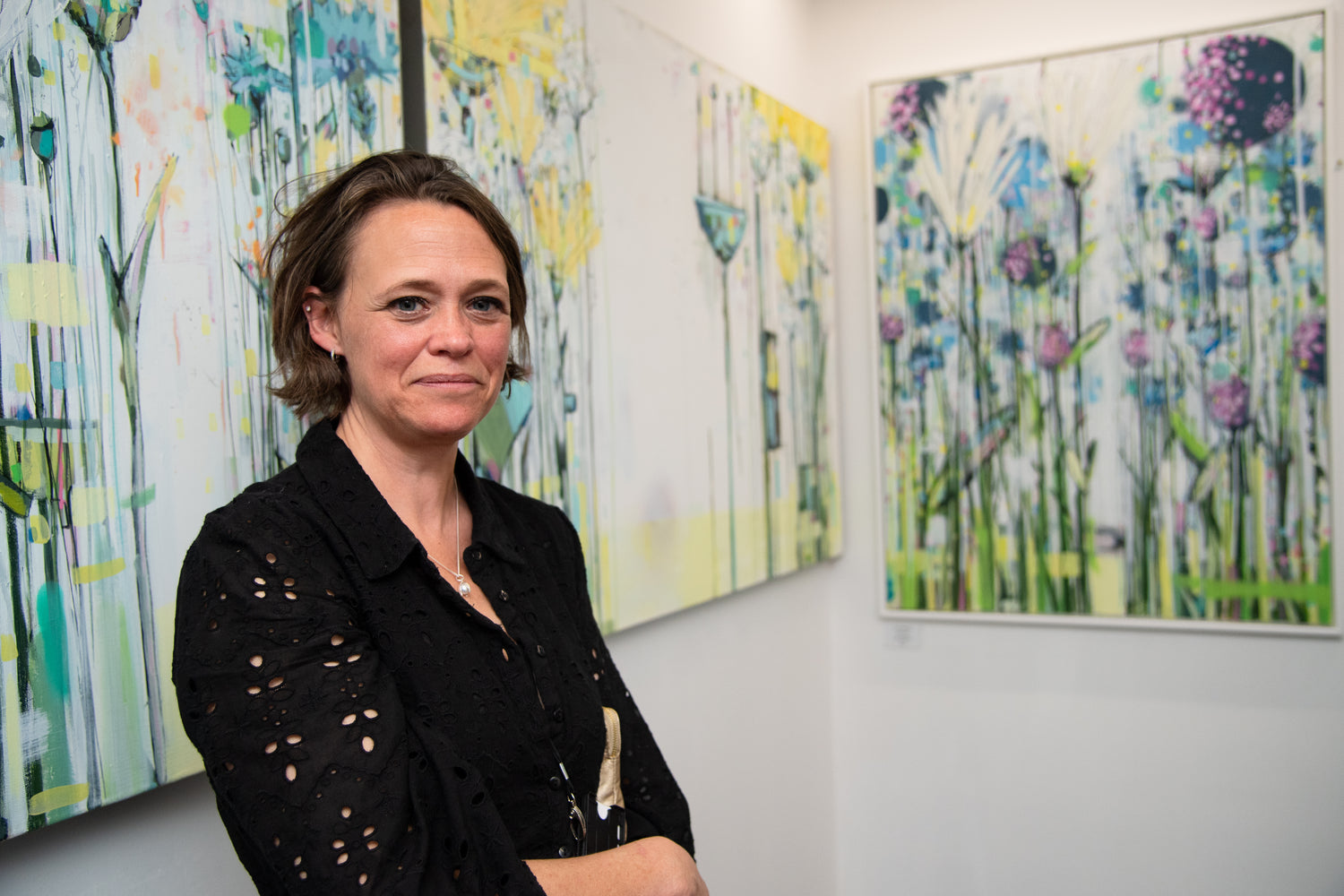 finding a gap for you
My artwork provides a haven of tranquility in the midst of our bustling world, I am inviting you to pause and reflect. I utilise my imagination to paint intricate floral landscapes, free from the constraints of reality. My acrylic and mixed media artwork is imbued with a harmonious blend of gentle and vibrant colours that evoke a spectrum of emotions, from serenity to joy. Through the use of spray paint and pens and a keen attention to composition, I craft each piece with meticulous care, artfully balancing different elements to create depth and movement in my art. By incorporating negative spaces and fragments from previous interactions, I create a sense of history, underscoring the evolution and journey that each piece has undertaken.
My "gap in the field" collection is a series of paintings designed to take you to a peaceful spot, prompting you to embrace the beauty around you and take a moment to find inner harmony
With love and sunshine
♡ Emma


FIND A GAP →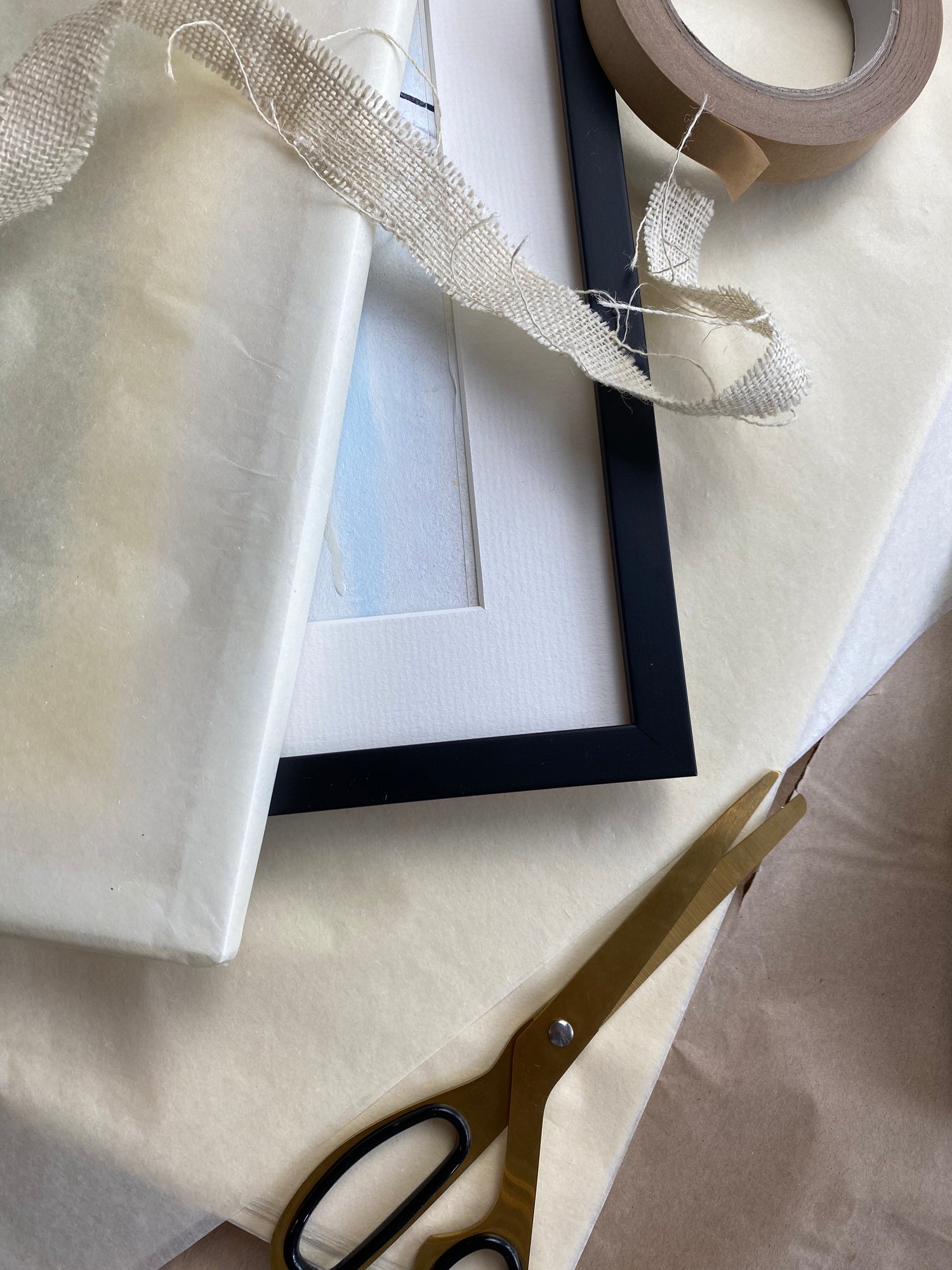 My commitment to the environment
I am committed to making sure my packaging and wrapping is as eco-friendly as possible. I source my materials responsibly and never use plastic tape (sellotape is banned!) . My ribbon is also environmentally friendly and my presentation bags are either biodegradable or recyclable.
Occasionally you may find single use plastics or bubble wrap in my packaging, but I can assure you that they have been reused and I would ask that you do the same!